This article contains information for the new version released 8/24/2021. As of 6/30/2023, Old Stable Alerts is no longer offered on Bet America.
What are Stable Alerts?
Stable Alerts will allow players to receive notifications upon logging in that a favorite thoroughbred horse is racing that day.
Are Stable Alerts a replacement for OLD Stable Alerts?
Yes, as of June 30th, 2023; Old Stable Alerts is no longer available on Bet America.
How will I get notified when my horse is running?
When you login and a runner in your Stable is entered in a race for the day you will receive a notification upon logging in. You will also see a horseshoe icon in Today's Races and the Track Dropdown for any race that has a Stabled runner entered in it. You can visit your Stable Management page to view all runners in your Stable including a section for all runners that are entered for the day where you can quickly navigate to their races and place wagers.
What devices can I manage my Stable from?
Stable Alerts can be managed on both desktop and mobile browsers. Management is not yet available within the native applications.
How do I add runners to my Stable and manage them?
From the Program select the name of the runner that you would like to add to your Stable. This will expand the runner to show the Runner Details. The "Add To Stable" button is located in the upper right corner of the Runner Details.
You can add notes about the horse before adding that will be visible to you on the management page. These notes can be edited at any time.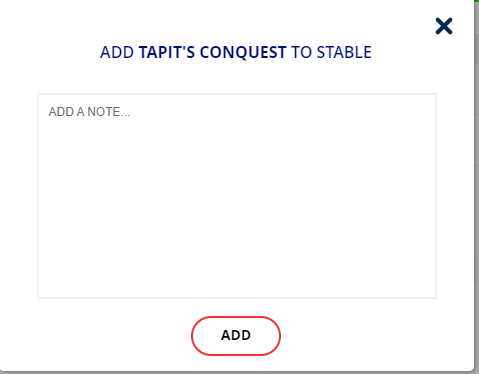 You can manage your Stable by visiting Stable Alerts in the Account Management menu. From here you can visit the program of any horse running today, edit notes of any horse in your Stable or remove horses your Stable that you no longer wish to follow.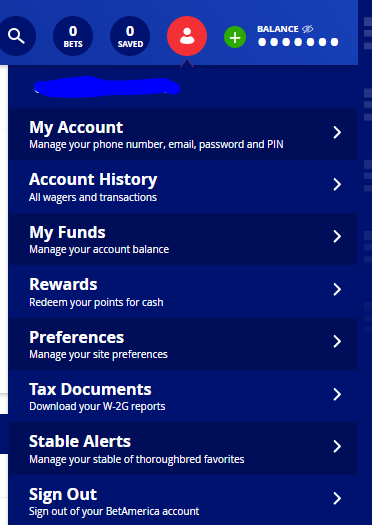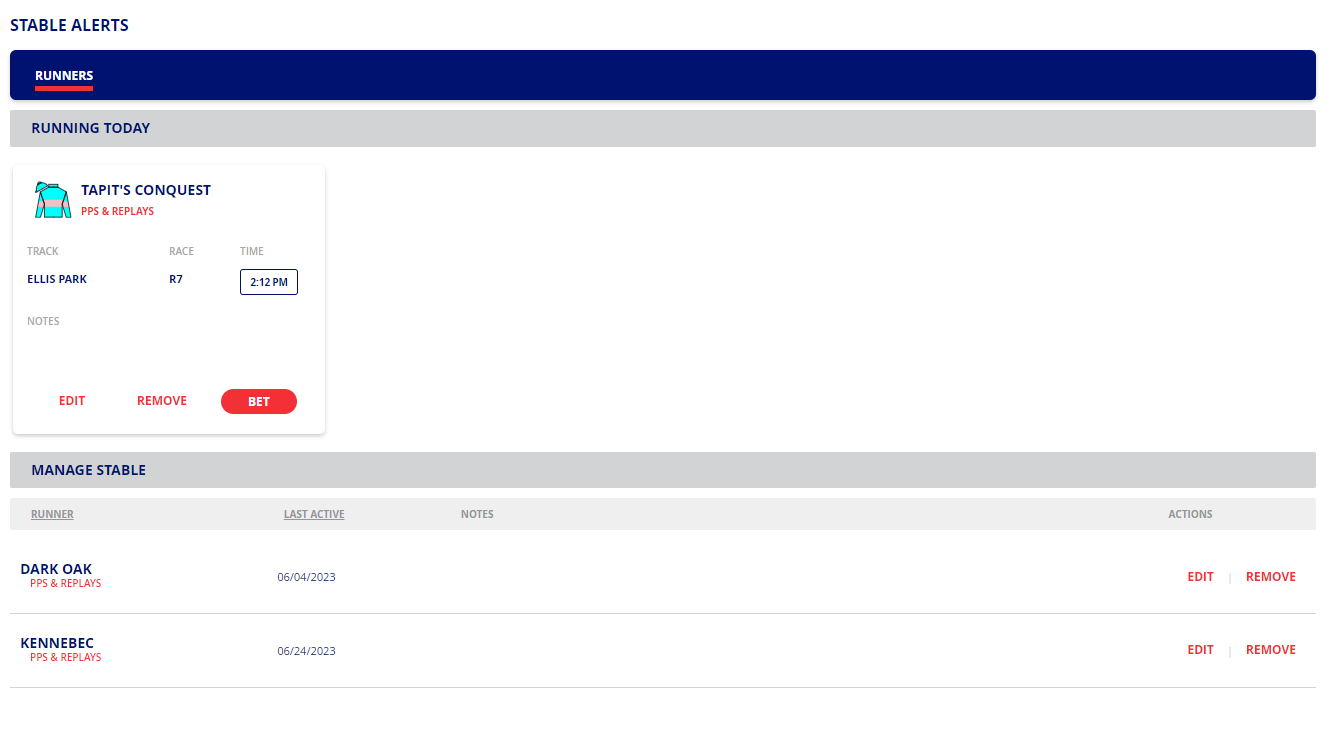 How many horses can I add?
You can add as many as you wish.
How will I get notified when my horse is entered?
You will receive an email on the time frame you selected in options. The email will be sent to the email address you have on file with us.
How can I be sure I have my correct email address on file?
You will be able to see the email address your alerts are going to by clicking on the user icon next to the balance and selecting "account". Here you will see what email address we have on file for you. If you need to update your email address, click the pencil next to your email address to make changes.
I am not receiving my Stable Alert emails. What can I do?
Check your spam or junk folder.